Welcome to FNT!
Want to get involved? Go to Events
Want to become a member? Go to Membership
Wondering about etiquette on the trail? Go to COVID-19 Health & Safety and Trail Etiquette
Looking for something to do this weekend? Go to Local Outdoor Adventures or try our Great Tree Bike Tour (below).
Missed our annual meeting and want to learn more about FNT? Watch the recording below.
2020 Annual Meeting Recording
On Nov. 18, 2020, FNT celebrated 15 years of supporting Northampton's stellar trail system. This year's annual meeting highlighted our accomplishments (and challenges) this year, featured remarks from local VIPs, and provided a glimpse of FNT's goals and projects for the coming year.
Video links:
REI "Pedal Through" https://youtu.be/uom8RGtCqWY
Vox on Bike Lanes: https://youtu.be/E85HMNJix_o
Featured: George Kohout, FNT President FNT Board of Directors Northampton Mayor Narkewicz Senator Jo Comerford Representative Lindsay Sabadosa
In addition, Wayne Feiden of the city's Office of Planning and Sustainability presented on Trails and Transportation at the meeting:
---
Try our bike tour at your leisure
Bored during quarantine?
Try our Great Tree Bike Tour anytime you like!
A downloadable map is available here, complete with QR codes to scan for a short audio clip about each tree.
Snap a pic and tag us on Facebook, Instagram, or Twitter @FNTrails!
So… WHERE DO I START?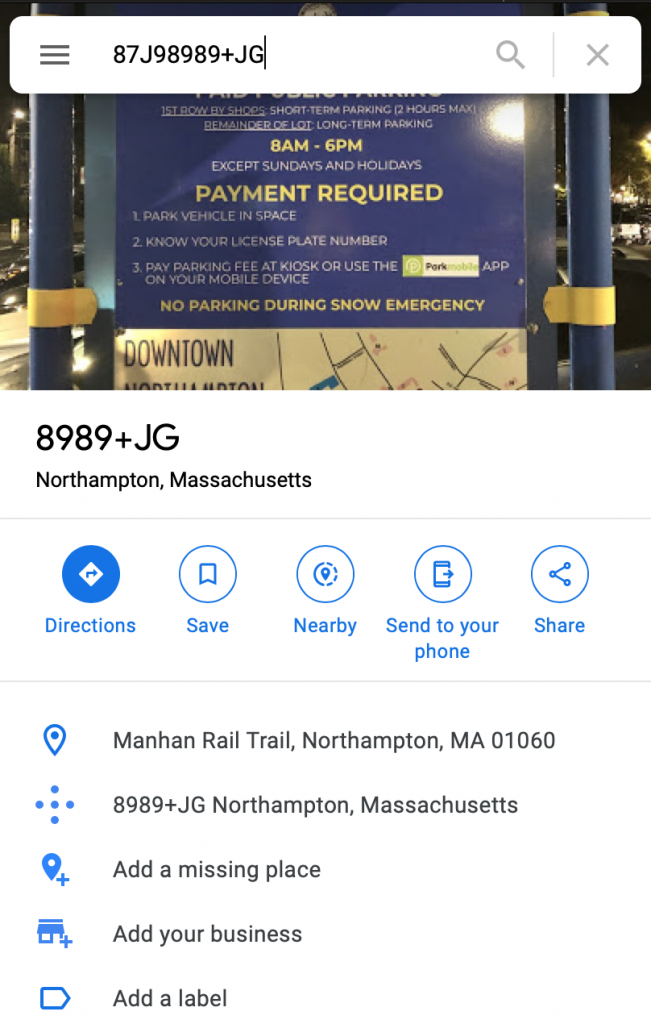 Download and print the brochure here: https://tinyurl.com/y2xytp2d


Head to the parking lot on Old South Street in Northampton. Plug in the code "8989+JG Northampton, Massachusetts" into Google Maps or click here to get directions.


Start trailblazing! Follow the map to destination #1 on Old South Street. Once you arrive, use the camera app on your smartphone to scan the QR code for destination #1. Each QR code will direct you to an audio clip about the corresponding tree.
The tour finishes at Maines Field.
---
News