George Kohout – President & Event Emcee, a Northampton resident for over forty years, is well versed in the educational, political and recreational aspects of the Pioneer Valley. His work as a vocational counselor, electrician and community college administrator has provided him with a variety of experiences in Greenfield, Holyoke, Northampton and Springfield. He currently serves on the Northampton Planning Board. He cycles on a daily basis as an alternative to the car for chores, exercise and short trips.
---
Sean Kinlin – Vice President & Web Master, hails from Michigan and has lived in the Pioneer Valley since 2005. He has been an avid cyclist since the age of twenty-eight. A Holyoke resident, he has spent over a decade doing IT work in a healthcare setting, as well as occasional freelance video production. He spends a good deal of time cycling on local trails and roads, as well as riding on trails throughout Massachusetts and New England, and participates in multiple local charity rides. He has been an FNT member since 2007, becoming a Director in 2011.
---
Freeman Stein – Secretary, lives in Florence with his wife Wendy and has a bird's-eye view of the rail trail from their kitchen window. After owning a restaurant in Brookline, he worked in the Springfield Public Schools. Before his retirement in 2013, he was a founding member of the Springfield Renaissance School, where he was responsible for supporting professional and curriculum development. He has experience supporting arts initiatives and is working to engage schools and to bring the arts to the rail trail. He serves on the Northampton Arts Council.
---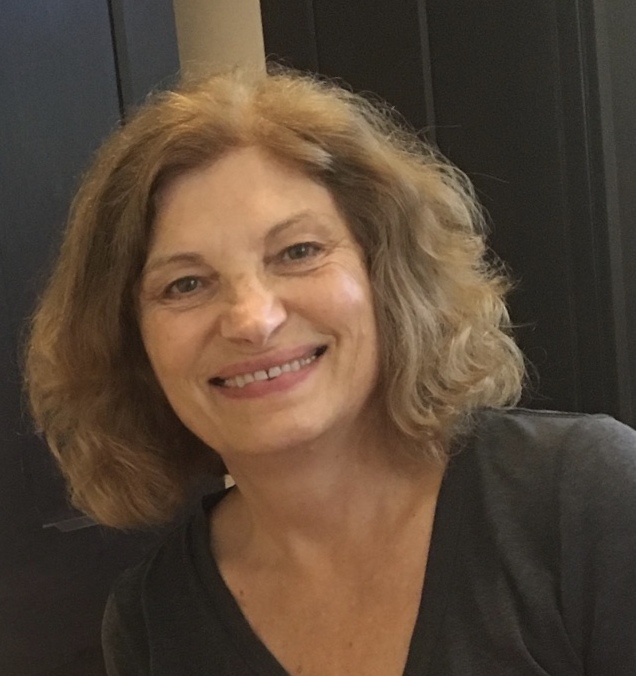 Karen Beyel – Treasurer, has lived in Florence with her husband Joe since 1980. She has raised two children here while also serving as head pharmacist at Valley Medical Group. She is an active user of the rail trail, an avid gardener, and plays a mean game of mahjong. She joined the Board in May 2019, and looks forward to helping promote more community bicycling events and enhancing the trail use for everyone in our community.
---
Craig Della Penna – Director, Author, Historian & Trail Advocate, worked for a short-line railroad, marketing rail freight and managing two large transloading facilities. Beginning in the mid-1990s, he wrote a series of books about old railroad lines and their conversion to bike and hike trails. He then became an organizer/lobbyist for Rails-to-Trails Conservancy, becoming involved in places in the northeast where the idea of a trail was not automatically favored. In 2004, he became a Northampton Realtor with a special niche: house sales near rail trails, greenways and conservation lands… the first in the U.S. He has given over 1,200 lectures in twenty-one states.
---
Jonathan Daube – Director, born and educated in the U.K., came to the U.S. in 1963. He has been an English teacher, a school superintendent, a graduate school director and, from 1978 until he retired thirty years later, a community college president. He spent 1968 to 1970 at the University of Malawi. He and his wife Linda have been married for fifty-five years and have three children and three grandchildren. He loves to travel, is a voracious reader, and believes strongly in FNT's mission and its role in the community.
---
Kelsey Wentling – Director, moved to the Happy Valley for grad school, where she studied science and policy in environmental governance. She loves to explore new places by bicycle, and is passionate about bikes as vehicles for social and climate justice. She works as an advocate for the Connecticut River and people in its Valley, and is eager to engage with the Northampton community through FNT.
---
Meg Bandarra – Director, received her BFA from Hartford Art School and worked as a graphic designer, then as a creative director with a global entertainment agency. Since leaving the corporate-creative world behind, Meg has pursued pastel painting full-time, and is now teaching workshops and classes in addition to exhibiting her work in regional and national shows. Meg has a special interest in providing greater access to the outdoors for those with mobility considerations and will bring this perspective to the work of the Friends of Northampton Trails.
---
---
---
Julia Oktay – Communications and Social Media Director, developed a fondness for hiking and cycling in the Valley while attending the University of Massachusetts Amherst. Julia's background in marketing and information technology allow her to add value to FNT's online presence, and help connect with members through social media. Julia now works in Boston and helps out with FNT on the weekends.
---
Special Thanks to Our Founding Directors
Nick Horton – President
Julia Riseman – Vice President
Judy Cardell – Secretary
Susan Voss – Treasurer
---
Our Board Members of the Past
Tom Bodo – Director
2019 – October 2022
Eric Boudreau – Secretary
2007 – October 2022
Tim Deshaies – Treasurer
January 2019 – November 2019
Angie Gregory – Director
January 2019 – April 2019
Deb Henson – Director
January 2019 – April 2019
Andrew Smith – Director
January 2019 – May 2019
Kris Badertscher – Field Organizer
August 2017 – June 2019
Mary Jo Stanley – Treasurer
December 2013 – December 2017
John Gaustad – Secretary
January 2004 – December 2017